Laura Eschleman Appointed Chair of the DRI Medical Liability and Health Care Law Committee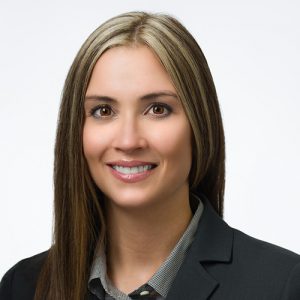 Laura Eschleman was appointed to serve as Chair of the DRI Medical Liability and Health Care Law Committee, a Committee made up of around 1,500 medical liability and health care attorneys and claims professionals across the country.
Ms. Eschleman is a trial lawyer whose practice includes medical malpractice defense, professional licensing, medical board matters and hospital privileging issues and she has represented numerous medical professionals in medical malpractice cases and in front of their respective licensing boards. In addition, Ms. Eschleman represents healthcare providers in Medicare, Medicaid, quality improvement organization and private health insurance company audits and administrative actions. Ms. Eschleman also represents healthcare companies, staffing companies and mental healthcare facilities in cases involving claims of negligent hiring, negligent retention and negligent credentialing, as well as professional negligence, negligence, HIPAA breaches and intentional torts. Ms. Eschleman was AV® Rated by Martindale-Hubbell® in 2013 and was listed as a Super Lawyer – Rising Star in the area of medical malpractice defense from 2012-2020. She also was named as one of America's Top 100 Civil Defense Litigators in Georgia and one of America's Top 100 High Stakes Litigators in Georgia.  She was named a 2021 & 2022 Top Rated Litigator and 2021 Elite Lawyer of the South by Martindale-Hubbell® and ALM.